handcrafted Pies
made fresh daily
the perfect way to show love
Take a piece to work. Share a piece with your spouse. Take a piece to a coworker or a whole pie to a neighbor. Heck, treat yourself! You won't regret it.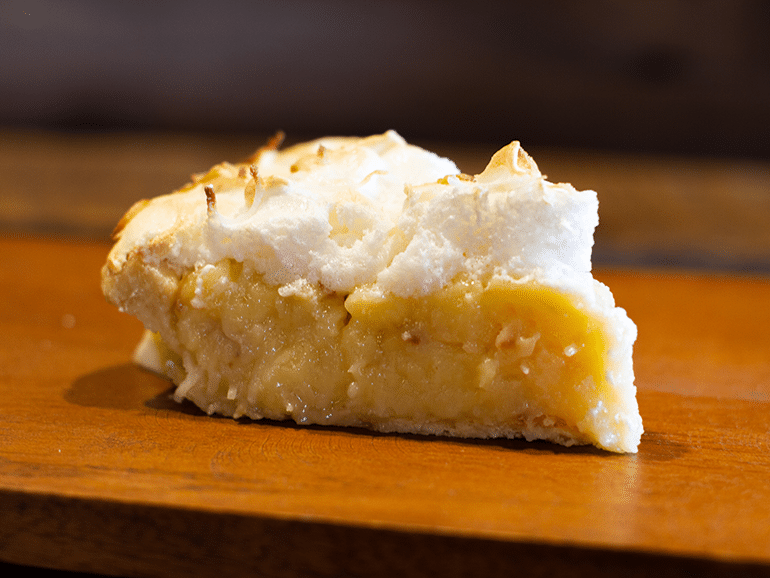 Coconut
Whole: $14.99
Slice: $3.49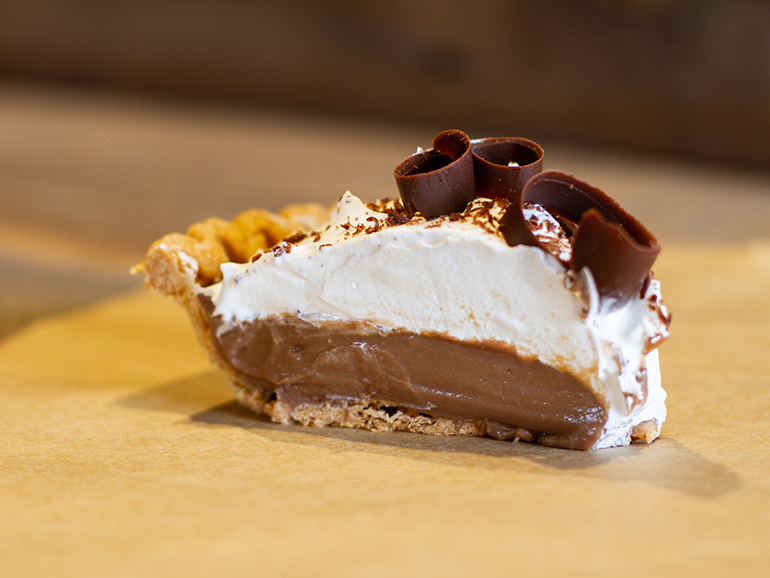 Chocolate
Whole: $14.99
Slice: $3.49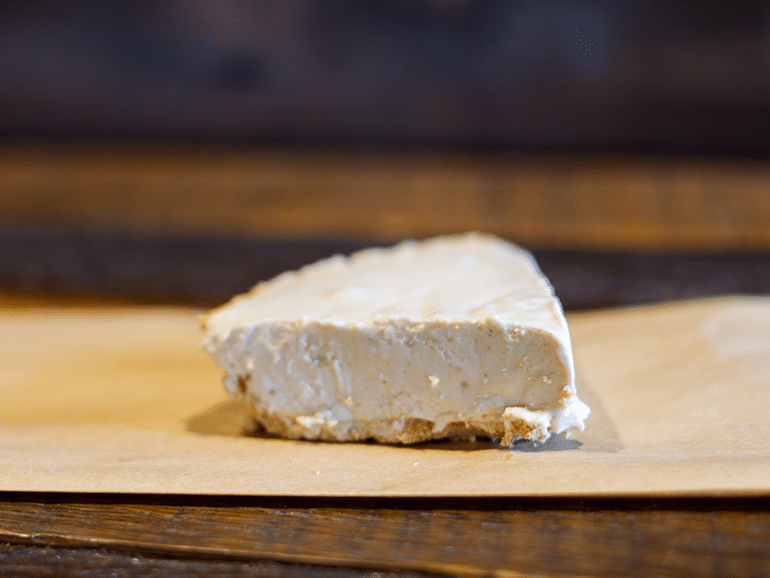 peanut butter
Whole: $14.99
Slice: $3.49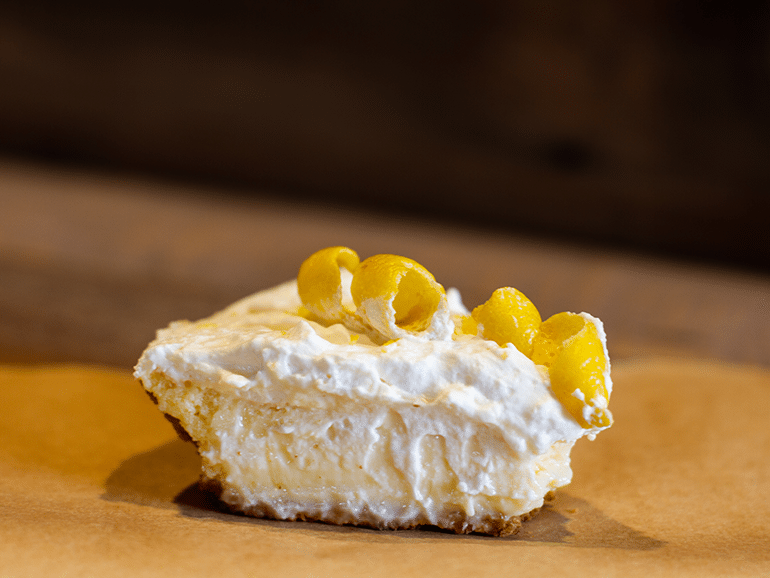 lemon icebox
Whole: $15.99
Slice: $3.99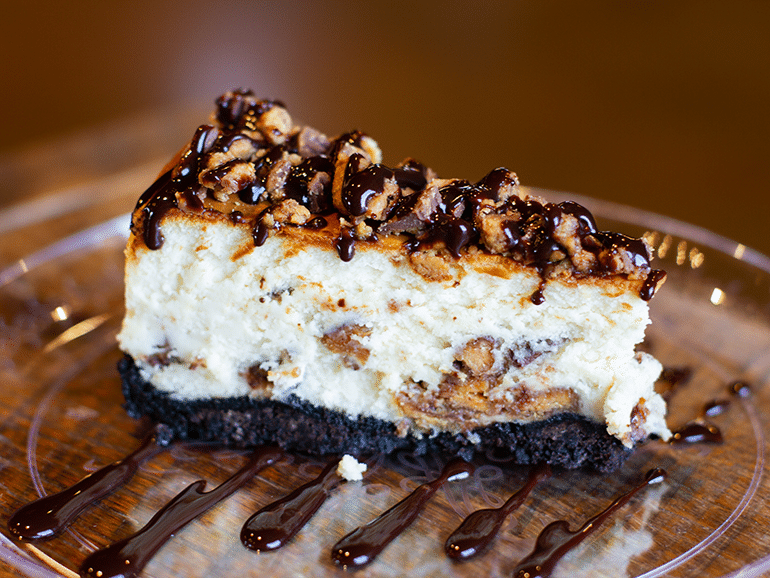 signature cheesecake
Whole: $29.99
Slice: $5.49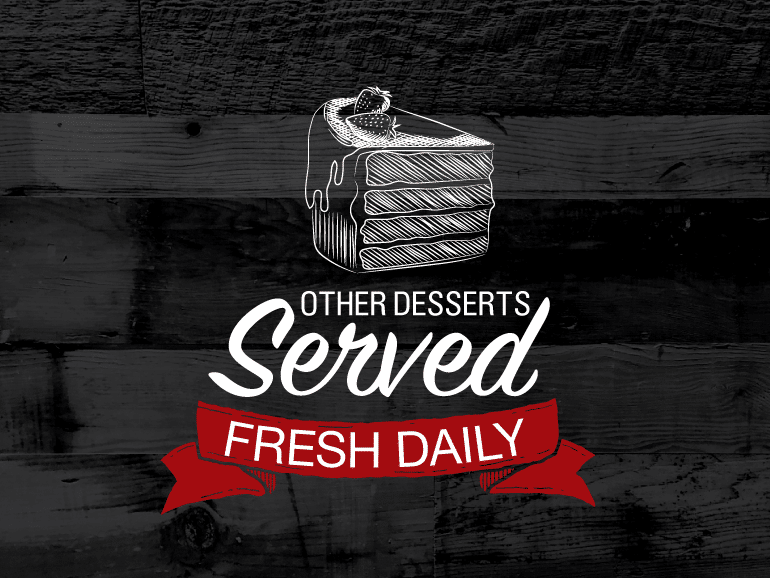 Perfect for celebrations, saying thank you, holidays or just because.
Our pies are handcrafted daily from carefully selected ingredients. Order by the slice or a whole pie.
What People are Saying About Our Pies
The Reese's cheesecake was one of the best cheesecakes I've ever had! Definitely coming back to buy a whole one!
The Lemon Icebox pie at Hoskins is INSANELY delicious. It strikes the perfect balance of sweet and tart, and I love the extra touch of lemon zest on the top. Highly recommend!
The Oreo Reese's Cheesecake was SOOO delicious. The cheesecake base was lighter than I expected, very creamy with the perfect amount of tanginess. The sweet from the Oreo crust, Reese's topping, and chocolate drizzle balances it out perfectly. Unfortunately for my belly, I don't see how I can ever eat at Hoskins BBQ again and not order it every time. 
No one has ever been upset to receive a piece of pie.